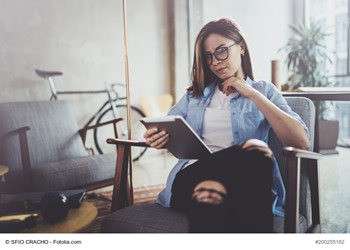 Buying your first home is a big decision; one that involves a lengthy process of saving money, building credit, and planning the next phase of your life. However, owning a home comes with one major payoff: home equity.
Simply put, home equity is the amount of your home that you've paid off. However, it does get more complicated when we bring in factors like the market value of your home and how it shifts over the years.
In this article, we'll discuss home equity and what it means for you as a homeowner. This way, you'll have a better idea of what to expect when you finally make that last payment on your home or when you decide to sell.
Home equity and market value
As I mentioned earlier, home equity is more than just the amount you've paid toward your mortgage. Like most markets, the housing market shifts over time.
Most homes slowly increase in value over time. In the real estate world, this increase in value is called appreciation.
However, that doesn't mean that your home is simply going to increase in value indefinitely until you decide to sell. As you will find out (if you haven't yet already), owning a home can be expensive. Houses age and require upgrades. If you fail to keep up with the maintenance of your home, its value can diminish.
How to build equity
The most important thing you can do to build equity is to make on-time payments to your mortgage. Making extra mortgage payments will help you build equity even faster.
One method of paying extra on your mortgage that many people are adopting is to make bi-weekly payments. Twenty-six bi-weekly payments comes out to 13 full payments per year, the equivalent of making one full extra monthly payment.
The second method of building equity is something that you have less control over: appreciation. However, if you stick to a maintenance schedule for your home and keep it in good repair, you'll most likely benefit from appreciation over the lifespan of your mortgage.
What can I use home equity for?
The most common way to use home equity is as a down payment or full payment on your next home. First-time buyers who don't have a 20% down payment saved often buy a starter home and then later upgrade as their family grows and their needs change. In the years that they own their first home, they build enough equity to make a full down payment on their second home, avoiding fees like mortgage insurance.
Many homeowners planning on retiring in the near future use their equity toward their retirement home, often turning a profit in the process. If you plan on downgrading for retirement and have fully paid off your mortgage, you can often use your equity to pay for your next home in cash.